2018 DR Power TBM16AE DR Field and Brush Mower
$2,799.00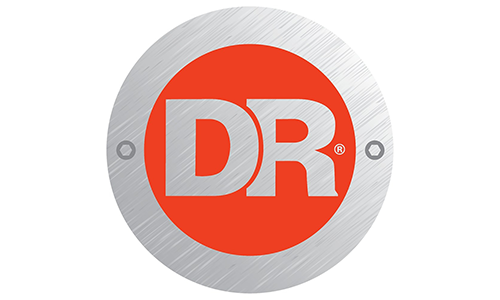 ---
Stock Image
Location
Luxemburg Implement Co.
Model
TBM16AE DR Field and Brush Mower
Overview
---
Description
All the power of our legendary walk-behind brush mowers in a nimble tow-behind. Hitch it to your ATV or lawn tractor and reclaim overgrown land. Take down 3" saplings and mow the thickest field grass while you ride.
Features
Powerful Engine: The legendary power, performance and durability of Briggs & Stratton® engines make them the obvious choice for our Field and Brush Mowers. They are easy to start, comfortable to use, and feature a debris management system that protects the engine from whatever you kick up while you're cutting.
Floating Deck: The deck is suspended from the frame, allowing it to ride up and over high points, minimizing scalping and protecting the drivetrain from damage.
No-Tools Height Adjustment: Choose your mowing height—from 4" to 7.5"—with two easy-turning hand cranks.
Pivoting Blades: Unique swinging blades pivot when hitting an immovable object, to protect the mower's blade, spindle and engine.
Remote Control: A remote control allows you to engage and disengage the mower blade—right from the driver's seat of your towing vehicle.
Chain Debris Guard: Similar to the debris shields used on commercial roadside mowers, this guard stops material from flying forward
Mows Outside Wheelbase: The mowing blade extends outside of the wheels—so you can mow right up next to fences, walls, hedgerows and other obstacles without interference.
Big "Brush Bar": The 2.75" thick steel frame acts as a brush bar...pushing over saplings, brambles, and other vegetation before feeding it under the deck
44" Mulching Deck: The 44" mowing deck is enclosed on 3 sides, so cut material is chopped and re-chopped, leaving windrows behind.
Outrigger Tow Bar: The 2-piece tow bar allows for offsetting the mowing deck to the left or right...or you can mow right behind your tow vehicle.
Mow up to 1.5 acres per hour!: Mowing times will vary with conditions (density of growth and features of terrain), but hooked up to your ATV the DR 16.5 Tow-Behind can clear as much 1.5 acres per hour — while you ride in comfort!
Clutch
Cutting
Cutting Width: 44"
Cutting Capacity: 4'-high grass; 8'-high weeds & brush; 3"-thick saplings
Cutting Height: 4" to 7 1/2"
Number of Blades: 2
Dimensions
Length: 146" with tow bar extended
Width: 46.5"
Height: 29 1/2"
Weight: 448 lbs.
Shipping Dimensions: 78"L x 49"W x 40"H
Shipping Weight: 533 lbs.
Engine
Make: Briggs & Stratton
Model: Professional Series
Starting Type: Electric
Horsepower: 16.5 HP
Engine Type: Briggs & Stratton OHV
Number Of Cylinders: One (cast iron sleeve)
Air Filter: Dual Element
Pre Cleaner: Yes
Oil Filter: Yes
Lubrication: Full pressure pump with oil filter
Oil Type: 30W HD
Fuel System
Fuel Capacity: 2 1/2 gallons with fuel pump and fuel filter
Fuel Shutoff Value: Yes
General
Accepts Attachments: N/A
Transmission: N/A
Type: Tow-Behind
Warranty
Machine Warranty: 2 years residential; 90 days commercial
Engine Warranty: 2 years residential; 1 year commercial
Wheels Tires
Number of Tires: 4
Dimensions: Front: 11 x 4-5" Rear: 13 x 5-6"
Tread: Front: Never Flat, Rear: Tubed
Specs
Engine
Engine Manufacturer

Briggs & Stratton
Horse Power

16.5 hp
Engine Type

Professional Series
General
Fuel Capacity

2 1/2 gal.
Deck
Deck Size

44 in.