2016 DR Power 8.75 Pro-XL, Self-Propelled, Electric-Starting TRM875SN
$1,199.00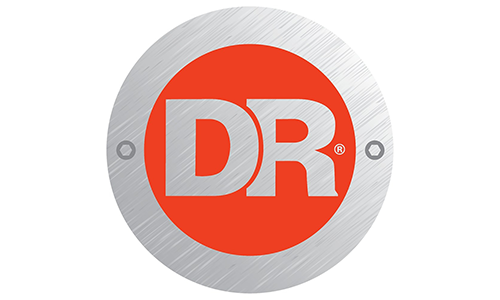 ---
Stock Image
Location
Luxemburg Implement Co.
Model
8.75 Pro-XL, Self-Propelled, Electric-Starting TRM875SN
Overview
---
Description
Tackle hills, slopes, and tough terrain with the top-of-the-line self-propelled model. Variable-speed drive allows you to walk at your own comfortable pace while the DR trims your property to perfection.
Engine
Air Filter: Paper Filter
Cylinders: One
Displacement: 190cc
Engine: OHV
Fuel Capacity: 1.2 qt
Lubrication: Splash
Make: Briggs and Stratton
Oil Capacity: 20oz
Oil Type: 30W HD
Starter: Electric
Torque: 8.26 Ft Lbs
Torque: 8.75 Ft. Lbs
Features
Engineered to Perform - America's #1 selling trimmer on wheels, backed by over 25 years of innovation, and tested for thousands of hours. Every detail is designed to deliver rock soild reliability and unbeatable performance.
No Wrapping - Unlike most trimmers, the DR wide-body design prevents vegetation from wrapping and tangling around the trimmer head (which tends to stall the engine. Even in tall grass, the DR Trimmer Mower keeps on keeping on.
Patented Cord Attachment System - Cords go on in seconds, no tools required. Choose from 5 different cutting height adjustments (1.5" to 3.5") at the same time you attach your cords. No tools and no extra time required. Set the cutting height low for trimming, or set it high for off-lawn mowing of tall grass and weeds.
Powerful Briggs and Stratton engine - The PRO-XL model is powered by a Briggs and Stratton engine with overhead valve and electric start. Strong, quiet and durable, this engine come standard with the ReadyStart® starting system: No priming. No choking. ReadyStart® senses engine temperature and supplies the right air/fuel mixture to the engine to ensure easy starts every time.
Super-duty Cutting Cords - Our Cutting Cord is a custom blend of materials that comes with 30 years of testing. It's specifically designed to handle the cutting speed and power of our big machines. And with better raw materials, our cord lasts 3 to 4 times longer than "bargain" department store cutting cord.
Dimensions
Shipping Weight: 93 lbs.
Weight: 83 lbs
Width: 21 1/2"
General Information
Cutting Height: 1 1/2" - 3 1/2" (adjustable)
Cutting Width: 22"
Handlebars: Height - 29"- 47"
Shipping: 35"L x 22.25"W x 24"H
Tread: Diamond
Type: Self-Propelled
Warranty: (Machine & Engine) 2 years residential; 90 days commercial
Specs
Engine
Engine Type

OHV
Displacement

190cc
General
Fuel Capacity

1.2 qt.
Deck
Deck Size

22 in.